Earlier this year, donors around the world stepped up to the plate to help many nonprofits overcome the financial challenges brought on by the COVID-19 pandemic. As we've settled into our new normal, you've likely noticed that the initial influx of support has since dwindled. In response, nonprofits like yours are having to find unique ways to recapture supporters' attention while still accommodating for social distancing guidelines.
If you're rethinking your fundraising strategies, we suggest turning to online auctions, which are highly lucrative fundraisers! 
According to this resource, these virtual fundraising events break the distance between you and your supporters without risking anyone's health. Not to mention, they are incredibly convenient to participate in, offer increased accessibility to those who might not otherwise attend, and are highly cost-effective. This way, you can connect with donors from afar without breaking the bank, and they can support your cause while bidding on items that pique their interests.
Let's jump into this crash course, so your nonprofit's development team can boost its virtual fundraising knowledge and pull off a successful online auction.
How do online auctions work?
Before you can even begin thinking about launching a virtual auction, you need to understand exactly how they work. This way, you can determine whether it's a feasible option for your team both budget- and time-wise.
Whether you're making the shift to virtual auctions for the first time or you're simply looking for a quick refresher, it never hurts to review the basics. Let's quickly walk through the three primary steps of a successful online auction: planning, promotion, and execution.
Step #1: The Planning Stage
The planning stage will help you solidify the foundation for your event. Hosting an online auction means coordinating several moving pieces such as your software choice, auction items, marketing, and sponsorships. With so many elements to consider, skimping out on preparation isn't an option.
First, your team should determine if you'll run your auction as a standalone event or as a part of a larger virtual fundraiser. Both options have merit, and the decision simply depends on your unique needs. You may find it easiest to simply run the auction, or you may prefer using a virtual event as a strategy for building motivation. Deciding this first will help to inform the rest of the planning process.
After you've made this critical choice, there are a few other steps you'll need to complete to fully prepare, including:
Select the right nonprofit auction software.

Your auction software will handle the behind-the-scenes work so you can focus on building excitement for your virtual event. According to

Handbid's nonprofit auction software guide

, your platform should allow you to "manage your guest list, process invoices, view stats, generate reports, and message attendees." Having all of these features in a single platform will centralize your planning and save time that can be reinvested into making the event more engaging.

Set up your auction website.

When you've procured items, it's time to set it up on your auction website, which will serve as your item catalog. This is where participants will go to safely browse and make bids. For each item, you should provide key details like an accurate name, category, item number, images, and description. This will help present the items in a compelling and accurate way to drive bids.



Sufficient preparation is the key to setting up your virtual auction for success. By taking the time to prepare upfront, you'll provide a much smoother experience during the auction itself. Once you've done this, it's time to move on to marketing.
Step #2: Promotion
You can't expect anyone to participate in your auction if they never hear about it. With more marketing avenues than ever before, technology is on your side to simplify event promotion. Plus, Fundraising Letters mentions that going digital offers several benefits that word-of-mouth marketing doesn't, like being able to link to your other content as well as share videos and images that showcase your event.
As you plan your marketing strategy, you'll need to narrow down your options and determine which will help you connect with your audience. Three primary avenues for promoting your online auction include:
Email.

Leading up to your event, send email announcements to people who haven't registered yet and updates to people who have already done so. For the best results, create segmented email campaigns to appeal to various groups of supporters, so you can create highly-targeted messaging that appeals directly to their interests.

Sponsors.

Not only will your sponsors help fund the event, but they also serve as a great marketing tool. They can leverage their own networks to spread the word about your virtual event, connecting you with supporters who you might not otherwise reach. Ask them to make announcements to their customers and share your social media posts. To increase the chances that they'll market your event, provide them with potential promotional materials they could use.

Social Media.

With

3.6 billion active social media users

(and a projected 4.4 billion in 2025), social media is an important consideration for any modern fundraising strategy. Determine the social platforms where your supporters are active. Then, draft posts that highlight your upcoming event with high-ticket items to encourage people to register.
For the best results, center your outreach around three or four platforms. If you have limited staff, this allows them to focus their efforts on the most effective platforms. Not only will multi-channel marketing increase visibility for your event, but limiting the number of platforms provides you with sufficient time to develop a handful of high-quality messages that drive registrations, instead of several mediocre messages that don't fully capture your audience's attention.
Step #3: Execution
After sufficient preparation and promotion, it's time to watch your hard work pay off. While in-person auctions require more time to set up, online auctions are much easier to launch. Your nonprofit auction software will simplify many processes like registration, item management, and payment processing.
With your online platform streamlining so many activities, you can devote more time to keep bidders engaged. Here are a few of our recommended tips to maintain momentum and maximize participation in your online auction:
Open your auction early.

One of the best things about online auctions is that you have more flexibility with your timeline. Remember that closing too early will cause you to leave money on the table. Instead,

Bloomerang's virtual fundraising guide

suggests that you should "keep the auction open throughout the week of the event to fully engage supporters." Proving plenty of time gives everyone the opportunity to browse at their leisure and bid on their favorite items.

Live stream during the event.

Live streaming adds a face-to-face element to your virtual event, so consider hosting streams to kick off your event, provide periodic updates, and celebrate the end results. Some auction software even comes equipped with its own live streaming tools, so you can stream directly within your mobile bidding app or on the auction website. This way, users don't have to leave the platform and risk getting distracted.

Provide mobile bidding tools.

With

a mobile bidding app

, you make bidding incredibly easy for participants. They can easily find items with a few taps, set up push notifications, set maximum bid amounts, and more. Not only is this much more convenient, but they'll be able to stay engaged

without

sitting next to their laptops for the duration of the auction.
Once your event wraps up, you'll need to arrange for delivery or shipping and review your event's performance. Take a look at which items were popular, which didn't garner much interest, and who your top bidders were. Understanding what went well (and what didn't) will help you refine your future online auctions.
How can you set your virtual auction up for success?
As with any fundraising endeavor, virtual auctions have their own best practices for successful execution. Now that you fully understand the basics, you can dive further into strategizing for the event itself and driving supporter engagement. We've put together three tips for success: gamification, item procurement, and thoughtful follow up.
Tip #1: Procure the right items.
The items you procure have a direct impact on your event's ROI, so it's important to take the necessary time to select items that appeal to bidders' interests and fit their budgets. Consult past giving and engagement data to explore information like:
Supporters' hobbies and interests:

The items that tend to do the best are those that directly appeal to bidders' interests. Their hobbies serve as strong indicators of what items they'd be interested in. Analyze data such as notes from staff conversations with supporters and any custom sections you include on donors' profiles.

Financial data:

Take a look at past donations and employment history to gauge what your average donor would be willing to spend at an auction. Then, make sure the price point of your auction items is within that range. 
After analyzing the data, your fundraising committee can work together to brainstorm ideas that fit supporters' unique personalities and needs. According to this page, consider turning to event sponsors and existing donors to fund your item procurement efforts. Using these funds to select a range of items will make your online auction appealing to a wider range of individuals, setting your event up for success.
Tip #2: Make use of gamification.
Historically, auctioneers have implemented game-like elements into auctions to liven up events and make them more engaging for attendees. With technological innovations, you can supercharge your events with more modern gamification techniques, such as:
Leaderboards to showcase top bidders.

Countdown timers to spark a sense of urgency.

Fundraising thermometers to display progress toward fundraising goals. 
These tools will ultimately drive deeper bidder engagement and challenge attendees to continue participating until the final moments of your online auction. Intuitive nonprofit auction software will come equipped with gamification tools like these to make the most of your event.
Tip #3: Follow up after the auction.
Even once you've closed out your auction and distributed items to the winners, your work isn't quite done yet! There are a few final steps you need to take before calling it a day. Post-auction, make sure to follow up and share results with: 
Bidders:

Sharing fundraising results and expressing appreciation conveys that you truly value your bidders' and donors' contributions. Using your nonprofit auction software, automate acknowledgments and tax receipts. Then, go a step further by sending

custom thank-you emails

that emphasize fundraising impact.

Sponsors:

Your sponsors make your event possible, from helping with promotion to providing funding and auction items for the event.

Sending personalized letters

is a great way to show appreciation and encourage ongoing partnerships instead of letting the relationship dwindle.
Some event organizers skimp on this stage. However, sufficiently thanking bidders, donors, and sponsors will help you cultivate relationships and encourage them to continue supporting your cause.
Nonprofit fundraising doesn't stop, even during uncertain times such as these. Instead, your organization needs to remain prepared to adapt its approaches and conform to any unexpected circumstances. Virtual auctions are a fantastic way to engage your audience and continue raising funds, even during these unprecedented times!
With so many moving pieces, transitioning an in-person event online might seem overwhelming at first glance, but the right online auction software will ease the transition. Depending on your success, you may even consider making it an annual event that donors look forward to each year. 
Now that you understand the key steps and best practices for these events, you can begin planning your next online auction with confidence. Good luck!
_________________________________________________________________________________________________________________________________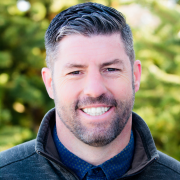 Guest author: Josh Thurmond, Director of Client Services at Handbid
Josh Thurmond has over 15 years of nonprofit and government management experience including a Masters in Public Administration. Before he entered the not for profit sector, he worked as a professional chef. Be sure to ask him for a recipe!
https://www.fundraisingletters.org/wp-content/uploads/Handbid-Fundraising-Letters-Online-Auctions_-A-Crash-Course-for-Successful-Fundraising_Feature.jpg
350
810
Karaj
https://www.fundraisingletters.org/wp-content/uploads/2019/10/fundraisingletters-logo-colored-300x138.png
Karaj
2020-11-09 14:40:12
2020-11-09 14:40:12
Online Auctions: A Crash Course for Successful Fundraising