Here's What's Missing From Your Nonprofit's Social Strategy

When you Google the American Cancer Society (ACS), the second organic listing is for the nonprofit's Facebook page. When you click on the first listing— American Cancer's website— and navigate to opportunities to get involved, Facebook fundraisers are placed front-and-center. In fact, these fundraisers are listed as an opportunity to "make the most impact."
ACS has a well-established Facebook fundraising foundation and because of that, is very successful when engaging supporters through the platform. Can your organization say the same?
We would guess that you probably maintain Facebook profiles, post regularly to market upcoming opportunities, and even have supporters conducting fundraisers on your behalf. But, there's still something missing from your strategy, and it's holding you back from the success ACS and other organizations have experienced.
At GoodUnited, we work with nonprofit organizations to raise their relationships with supporters on social media. We've researched and reported on Facebook fundraising for nonprofits, and discovered just what's missing from traditional social media guidance. We're going to cover this through the following points:
Before we explore what's missing from your nonprofit's social strategy, let's discuss the best practices that have been commonplace in recent years.

Examining Traditional Nonprofit Social Media Best Practices
Until very recently, the pervading advice surrounding how to use social media for nonprofits went something like this:
Post regularly and create valuable content to increase your social media followings.
Incorporate social media into your overall multichannel marketing strategy, using the platforms to share your online donation, volunteer, and advocacy opportunities.
Make it as easy as possible for users to click on a link in a post, leave your social media page and donate/register to volunteer/complete some other action through your website.
Lather, rinse, repeat. The overarching narrative was that you want to build an audience on social media and then send them elsewhere to take action. That's no longer the case.
In this GoodUnited guide to Facebook birthday fundraisers, we discuss a narrative that quickly emerged as the platform's fundraising tools did— the idea that organizations shouldn't invest time, energy, and resources into Facebook fundraising because it's a shallow, ineffective way for supporters to give. In our guide, we discuss how that couldn't be farther from the truth, and in fact, we've found that Facebook fundraisers are the first step toward building impactful relationships with the next generation of social supporters.

Here's What's Missing: Connecting with Supporters Where They Are
Connecting with supporters where they are— directly in-channel on Facebook— is what's missing to elevate your nonprofit's social strategy. Recognizing supporters and donors, having one-on-one communications, and creating a community for your supporters to connect can now all happen directly on the platform.
With tools built directly into Facebook's platform, you can put a concentrated focus on each individual supporter. You can understand these supporters more comprehensively, create experiences that inspire them to support your organization time and time again, and grow your relationships through regular one-on-one communications.
This is the key to turning a one-off peer-to-peer fundraiser on Facebook into a lifelong supporter of your organization. Rather than a short-term expansion of your audience, gathering a few additional supporters that are willing to conduct a Facebook fundraiser in your next P2P campaign, you can retain these supporters for the long haul.
Let's explore what this will look like in action.

How To Raise Your Relationships Directly on Facebook
There are two tools built directly into Facebook's platform that you can use to grow strong relationships with each of your nonprofit's social supporters. These tools don't require any additional investments or complicated back-end processes—simply the willingness and efforts of your team.
When building out your digital strategy, look for features like these that allow you to reach more supporters, spread awareness, or improve the quality of your social media content with little to no additional costs. While some tools such as detailed analytics may require registering with a social media site or paying for a premium membership, these tools from Facebook are free for you to use now:
Facebook Groups
Did you know that Facebook groups are now favored over individual posts in the platform's algorithm? This means that if you make a post through your nonprofit's main Facebook page, and then make the same post in a group containing your supporters, these individuals are more likely to see the group post than the profile post.
Beyond the enhanced visibility, groups offer the benefit of an in-channel community for your supporters to connect. For example, here are a few unique ways you can use groups to unite your social community:
Hosting fundraising events. You can create a closed Facebook group, charge a small donation fee for admission, and livestream an engaging virtual fundraising event from within the group. Further, with Facebook Live, you can make live appeals and receive donations throughout the event.
Creating communities for supporters with similar interests. Whether ambassadors, advocates, volunteers, or even those who enjoy conducting Facebook fundraisers on your behalf, create groups for these supporters to connect and bond over their shared interests. In these groups, tailor the information you share to be interesting to each particular audience— such as information about upcoming P2P events in a group for users who are interested in Facebook fundraisers.
Uniting participants in peer-to-peer challenges. Let's say you're hosting a virtual walk-a-thon, which is an engaging virtual peer-to-peer fundraising idea. Invite participants to connect within a Facebook group, donate to one another's fundraisers, and share training tips to meet their walking goals.
Once you've created communities for your social fundraisers, the fun begins. Share tips to help users reach their fundraising goals, present discussion topics, provide updates on the work of your organization, and even share educational resources. But remember— it should be a two-way conversation. Encourage users to add their own unique voices by posting in your groups as well.
Facebook Messenger
Just like you can use Messenger to connect with your Facebook friends, you can do the same with your nonprofit's supporters on the platform.
Similarly to sending a thank-you letter to donors, you should also thank each user that creates a fundraiser on your behalf on Facebook. The easiest way to do this is to comment on the fundraisers that users create and post a personalized, genuine thank-you note.
With that note, invite users to connect with your organization via Messenger. You can then tailor this one-on-one conversational messaging to each individual supporter, building unique relationships with your social supporters. For example, you can:
Share updates about your organization. You can share upcoming fundraising events, volunteer opportunities, and any new developments within your organization. This information can be tailored to be interesting to the user you're connecting with.
Answer questions and provide tips. If a user is encountering a fundraising challenge, provide tips to overcome those challenges. This will result in fewer unsuccessful fundraisers and set users up for success.
Connect during big milestones. If a user has a birthday coming up, you can send them well-wishes and encourage them to start a fundraiser aligning with the effort. Users will notice you went above-and-beyond to acknowledge their special day and feel encouraged to give back.
Learn more about your supporters. You can share surveys and ask one-off questions. From contact information to longer answers, such as why they support your mission and how they want to engage going forward, you can learn a good amount about your supporters.
With Messenger, you don't just connect with users when they're raising funds for your organization— you can stay in touch year-round and show supporters that you appreciate them for their contributions.

Wrapping Up: Why Invest in Social Fundraising Solutions?
When organizations stumbled across Double the Donation's matching gift statistics and realized that anywhere from $4-7 billion in matching gifts goes unclaimed each year, did these organizations accept that their matches would never be realized?
No, they invested in technology and processes that would help them secure the unclaimed funds.
Similarly, if your organization doesn't have an impactful Facebook fundraising foundation comparable to that of the American Cancer Society, you don't just have to accept that your social efforts are subpar. You can optimize your Facebook efforts by investing in social fundraising solutions.
We've presented a variety of ways that you can engage with supporters directly on Facebook to improve your efforts. However, not every organization can dedicate the time and resources internally to connect with each and every Facebook supporter— especially if you have hundreds or thousands of supporters on the platform.
There are now turnkey social fundraising solutions— such as those offered by GoodUnited— that will empower your team to grow these relationships at scale. This provides your team with the people, processes, and technology needed to foster relationships with the next generation of supporters, including thank-you notes sent to every user that starts a fundraiser and custom automated messaging sequences via Messenger.
With these tips, and perhaps managed services for Facebook fundraising, you can take your social media efforts to the next level. Good luck!
About the Author: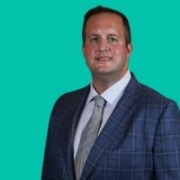 Nick Black is the Founder and CEO of GoodUnited, a venture backed Software as a Service (SaaS) startup that helps nonprofits like Wounded Warrior Project, American Cancer Society, World Wildlife Fund create 1:1 relationships with their donors through the combination of data science and human judgement delivered in conversational messaging platforms. Nick's work with GoodUnited resulted in being named The University of North Carolina at Chapel Hill's 2017 Distinguished Young Alumnus. 
Nick has been an innovator and leader at the intersection of business and social impact for over ten years. The concept for GoodUnited came through Nick's work co-founding and leading Stop Soldier Suicide, a 501c3 that grew from startup to national leader in reducing veteran suicide to the national average in ten years. Stop Soldier Suicide's growth and impact resulted in Nick being selected as a Presidential Leadership Scholar and a Leadership North Carolina Fellow. 
Nick co-founded Stop Soldier Suicide stemming from his experiences leading Paratroopers as a Ranger qualified Army Officer with the 173rd Airborne during 27 months deployed to combat zones in Afghanistan. During Nick's six years of service he was awarded two Bronze Stars, an Army Commendation Medal for Valor and as a Field Artillery Officer, was repeatedly ranked 1st among 50 peer Officers in a premier Infantry Battalion.
Nick received a BA from The Johns Hopkins University. At Johns Hopkins, Nick was a four-year member of the Varsity football team, the first two-time President of Alpha Delta Phi Fraternity and a four-year scholarship winner of the Army ROTC program. Nick received an MBA from Kenan-Flagler Business School at the University of North Carolina. At Kenan-Flagler, Nick was awarded the Rollie Tillman Award for Leadership, selected as a Kenan Institute Leadership Fellow, was President of the Veterans Club and awarded the 2018 Distinguished Young Alumnus
Nick lives in Charleston South Carolina with his wife Amanda. Amanda and Nick have a five-year-old daughter and four-year-old son.
https://www.fundraisingletters.org/wp-content/uploads/GoodUnited_Fundraising-Letters_Heres-Whats-Missing-From-Your-Nonprofits-Social-Strategy_Feature.png
288
755
Contributor
https://www.fundraisingletters.org/wp-content/uploads/Fundraising-Letters-by-NXUnite-eCardWidget-logo_New-Crop.svg
Contributor
2021-03-30 18:28:53
2023-03-08 15:29:23
Here's What's Missing From Your Nonprofit's Social Strategy