5 Top Fundraising Ideas for Performing Arts Programs

As a performing arts program administrator, you're likely familiar with the opportunities and challenges that come with fundraising for your department. Fundraising supplements the revenue you generate from selling tickets to student shows and major gifts to your college. Besides helping make your program the best it can be, fundraising builds mutually beneficial relationships between the performing arts department and the rest of your university community.
Between planning performances, scheduling and holding auditions, and other administrative duties, fundraising can be tough to fit into your department's schedule. However, by choosing the right fundraising ideas and encouraging widespread involvement, you can bring in revenue that makes a positive impact on your program.
To help you get started, this guide will walk through five of the best fundraising ideas for performing arts programs, which include:
Before you try any of these ideas, check with your college to make sure you're following their fundraising guidelines. Also, to maximize participation, consider surveying program staff, faculty, and students to see which fundraisers appeal most to them and use their feedback to narrow down your list of ideas. Let's dive in!
1. Open Mic Nights
Hosting an open mic night can spread the word about your program at your college and help the community see why performing arts are important. You'll mainly bring in funds by selling tickets, but you can also host a raffle during the event or set up a donation jar for additional contributions.
To make your open mic night as successful as possible, try these tips:
Have some performers sign up in advance. Although it's a good idea to have a few slots available for day-of signups—it is an open mic night, after all—your event will run more smoothly if you fill most of your list earlier. This way, you can transition smoothly between performances and have the right equipment on hand (aux cords, extra microphones, etc.) for each act.
Find a casual, low-cost venue. Coffee shops and restaurants located near college campuses will often rent out space to groups from the college for a reduced cost, and you can increase your fundraising revenue by arranging to split the profits from that night's food and beverage sales with the business. Or, if your campus has an outdoor amphitheater, see if you can reserve it for free one evening (weather permitting).
Market your fundraiser. Hang up flyers around campus, send out emails to your department, post about the event on your program's social media accounts, and encourage performers to invite their friends personally.
In addition to bringing in revenue for your program, open mic nights are also popular with performing arts students as they provide a safe space to perform their favorite pieces or try out new material. According to Acceptd, having a low-pressure performance like an open mic to look forward to helps performers reconnect with their love of the arts while improving their skills.
2. Direct Mail Fundraising
Although online fundraising methods have become more popular in recent years, direct mail still plays a role in driving donations for a variety of organizations, including university programs. It's particularly useful for reaching out to parents of current and former students, as well as major benefactors of your university, about specific initiatives that need their support.
To make your campaign succeed, Pursuant's guide to direct mail fundraising recommends these strategies:
Leverage storytelling. Include real stories about your program's activities to help recipients understand why you're asking them to donate.
Incorporate visuals. Put your department's logo at the top of each direct mail message so donors view it as credible, and add relevant photos to supplement the stories you tell.
Connect your online and offline outreach. Use direct mail to introduce the reason you're asking for donations, then add a QR code or easy-to-type link to your program's website so they can learn more.
Also, make sure to personalize each direct mail message. Potential donors will be much more receptive to a letter that begins with their name and thanks them for their past contributions.
3. Crowdfunding
Your program's social media accounts can serve multiple purposes: informing the community about upcoming events, showcasing student successes, helping your department recruit for free, and fundraising through crowdfunding campaigns. Crowdfunding allows your organization to collect many small donations that quickly add up to make a significant difference.
To make your crowdfunding campaign effective, set a clear deadline and fundraising goal, which creates a sense of urgency for supporters to give before time runs out. Create your campaign through an easy-to-use crowdfunding platform and encourage donors to share the fundraiser with their followers to help you bring in even more donations.
4. Virtual Auctions
As far as fundraising events go, auctions tend to have high attendance because people enjoy receiving items in return for supporting a cause and participating in a friendly competition. To attract more alumni and students' family members who may live far away from campus, your program might consider hosting your auction virtually.
Much of your auction's success depends on securing items that attendees will want to bid on. Taking your program's audience into consideration, here are some ideas for items to sell at your auction:
Tickets to your department's upcoming shows.
Memorabilia from past performances, like props you don't intend to reuse or posters signed by cast members.
Donated merchandise or gift certificates from local businesses.
To increase attendance rates, promote your auction through email and social media, including links to your registration form. Also, consider releasing a sneak peek of your auction catalog in advance to get attendees excited about bidding.
5. Matching Gifts
Corporate matching gifts allow you to essentially double many of the donations your program receives. When a community member who works for a company that matches gifts to colleges donates and submits a match request, their employer will also give, usually matching the original donation at a 1:1 ratio.
Although this fundraising idea is lucrative, you'll especially need to check with your college to ensure they have the right tools available to process matching gifts designated for performing arts. It's also important to promote matching gifts in your community so donors know to check their eligibility when they give.
The ideas in this guide are just five of the many possible fundraisers your performing arts program could consider. After you try an idea, note what went well and where you could adjust your strategy to improve your results next time. Happy fundraising!
---
Author: Jerry Tsai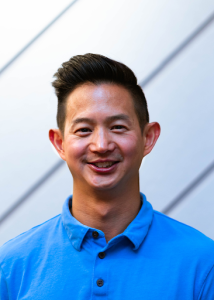 Jerry Tsai is the President of Acceptd, a Togetherwork company that is the premier recruitment, application, and audition platform for the arts. He is passionate about serving the arts community and loves that art is a way to wind down and enjoy all that life has to offer.
https://www.fundraisingletters.org/wp-content/uploads/Acceptd_Fundraising-Letters_5-Top-Fundraising-Ideas-for-Performing-Arts-Programs_Feature.jpg
660
1490
Fundraising Letters
https://www.fundraisingletters.org/wp-content/uploads/Fundraising-Letters-by-NXUnite-eCardWidget-logo_New-Crop.svg
Fundraising Letters
2023-02-21 15:51:33
2023-03-16 20:10:05
5 Top Fundraising Ideas for Performing Arts Programs