Aligning Digital and Print Content Strategy for Nonprofits

Imagine you get a postcard in the mail from a nonprofit you've supported. It displays a photo of a smiling kid holding a backpack. The words "Because of supporters like you, Maya can go to school with all of the supplies she needs." You're so inspired by the messaging, that you decide to give to the organization again.
The above scenario effectively displays why nonprofit marketing leaders should do everything they can to encourage their supporters. While your organization's mission is important and essential, that alone is not enough to incentive your audience to support your efforts and give back. That is why you need a strong content marketing strategy. 
With modern fundraising, your content marketing strategy may be focused on digital efforts. The content in your emails, on your website, and on social media all play critical roles in how supporters respond and engage with your nonprofit. However, you can't forgo printed marketing altogether. For starters, your older donors are more used to direct mail than the internet. On top of that, receiving a physical letter offers a special touch that is harder to mimic over the computer screen.
Aligning your digital and print content strategy is essential, especially if you want your nonprofit mission to reach and inspire the right people. This guide will walk through the following topics to ensure your content strategy is set up for success:
Establishing goals, audiences, and messaging

Mapping out a timeline and workflow

General best practices for nonprofit content strategy
The best nonprofit websites, email messaging, and other digital materials should all align with and support the organization's other printed content. Read on to learn how. 
1. Establish goals, audiences, and messaging
When it comes to developing and aligning your digital and print content strategy, you need a solid idea of what your focused goals are, who you're trying to reach, and the messaging you want to relay.
For example, what do you want your nonprofit marketing content strategy to accomplish? Are you trying to reach a specific fundraising goal? To help you figure it out, using the SMART method is always a great place to start. Make sure your goals are:
S

pecific 

M

easurable

A

chievable

R

elevant

T

ime bound 
When it comes to your nonprofit efforts, it's important to ensure your goal is measurable and achievable. Look to your past fundraising goals to see what you've previously accomplished and aim to go just a little bit above. Then, make sure you're actively able to track this goal within your nonprofit database. 
For instance, let's say your nonprofit is focused on providing more educational opportunities for children. The goal you decided on is to fundraise $100,000, a 10% increase from what you raised last year. 
Now, it's time to consider your audience. It's likely that your digital vs. print audiences are a little different, with your print audience consisting of your older donors along with major donors and other active supporters. On the other hand, your digital audience might consist of younger generations of supporters as well as your small and mid-range donors. 
Take a look at your existing nonprofit donor database to get a good sense of your current donors, as well as the major and active ones. You may even segment your audience further to those who donated once, recurring donors, and more.
As your team develops your messaging, keep your goal in mind and be sure to personalize each message to the audience. If you're reaching out to both major donors and one-time donors, you'll likely be using print for the former and digital for the latter. Within the messaging itself, be sure to include specific details leveraging your relationship with the audience, like the donor's specific impact and so on. 
2. Map out a timeline and workflow
To ensure your digital and print content strategy goes off without a hitch, you need to figure out a timeline and workflow for how each message will be relayed.
Kanopi, a digital agency that often works closely with nonprofits, says this: "storytelling is key to a successful brand." Similar to how corporations and businesses implement story techniques to engage with customers, you can do the same for your nonprofit content strategy. Storytelling as a nonprofit marketing strategy is best implemented over time and by releasing content at opportune moments.
Consider creating a fleshed out calendar depicting all the times you will send out various marketing material. Note that your nonprofit's direct mail will likely need more time to develop, print out, and send to the right address. Mark the days that you'll develop the materials as well as the days you plan to send them out. 
Similarly, you should plan when to release digital content, whether to your nonprofit website, social media profiles, or through an email newsletter. The content in your digital and print materials can be similar, but be aware of the capabilities of each medium. For instance, you can embed a video into your website, but not for your printed letters. 
Along with developing a timeline, it's a good idea to assign specific tasks to the key players on your marketing team. Ensure that everyone is on the same page regarding the goals, audiences, and messaging strategy that you initially outlined. 
3. General best practices for nonprofit marketing content strategy
You can't have a successful content marketing campaign without involving both digital and print. In fact, GivingMail even says that "the majority of individual donations in the US come from direct mail." 
With established goals and messaging as your foundation, and a timeline to follow, your digital and print strategy can work together to drive genuine results and engagement for your nonprofit. To further set you up for success, we've compiled a list of best practices that any fundraising leader can implement:
Invest in a content management system (CMS) that allows for scalability and customization.

A large chunk of your digital content strategy will live on your nonprofit's website. To ensure that you can easily update content as needed, incorporate additional elements like photos or videos to supplement your messaging, or expand your system with extensions or plugins to increase site functionality, you need to find the right CMS. Popular CMSs that nonprofits use include Drupal and WordPress, but it's worth exploring

their features and differences

before deciding. 

Ensure your marketing content is as inclusive as possible.

For both digital and print content, accessibility is key. Some easy ways to make your content more inclusive is to include multiple languages and to make sure the color contrast and font size are easily readable.

Use the same target action in your calls-to-action for both digital and print content.

The target action for your marketing content is based on your core goal. If your goal is to increase fundraising revenue, you should have clear steps to how you can do that for both your digital and physical marketing recipients. For digital content, embed a link or prominent button. For print content, you might have steps listing out how to submit a gift or even include a QR code that they can scan with their phone. 

Thank your supporters and donors for their help.

Supporter appreciation is a step that you

cannot

forget in any engagement strategy. If someone gives to your organization, participates in an event, or volunteers for an activity, sending a thank you is essential. Whether that is digital or print will depend on your existing relationship with them as well as their individual preferences. Fundraising Letters has

specific templates for donor thank you letters

that you can take advantage of.
As your content strategy evolves, it's critical that your nonprofit tools are actively tracking its progress. From the rate of email opens, direct mail responses, online fundraising gifts, and more, you can get a better understanding of which outreach method is garnering effective and valuable results. 
Wrapping Up
Engaging and developing relationships is one of the most rewarding parts of being a nonprofit leader. And, having a dedicated content marketing strategy is an essential cog to that strategy. 
Make sure you keep the above best practices in mind and good luck!
---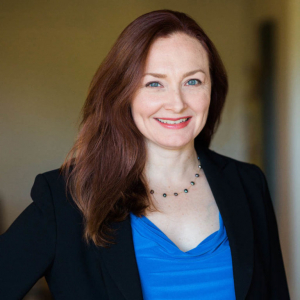 DIRECTOR OF MARKETING & COMMUNICATIONS
Allison is a recovering (and award-winning) designer who applies her creative and organizational skills to marketing strategy for Kanopi.
Her diverse, multi-disciplinary background — which in addition to design includes glassblowing, publishing, podcasting, and figure skating — contributes to strong relationships to which she offers a broad perspective.
Her job is to tell the story of Kanopi by sharing information, writing, working with staff and partners, and keeping the brand cohesive across all channels.
https://www.fundraisingletters.org/wp-content/uploads/GP_Kanopi-Fundraising-Letters-Aligning-Digital-and-Print-Content-Strategy-for-Nonprofits_Feature.jpg
350
900
Jamie
https://www.fundraisingletters.org/wp-content/uploads/logo-Fundraising-Letters-by-NXUnite-300x85.png
Jamie
2021-01-28 16:12:26
2021-02-24 21:11:30
Aligning Digital and Print Content Strategy for Nonprofits