How to Transform Your Alumni Into Long-Term Supporters
When your members joined your sorority or fraternity, they gained many brothers or sisters, both those currently involved and those who had graduated. Leveraging alumni giving is a powerful way to not only raise money for your chapter but also strengthen your community's bonds across age groups and other demographics.
Paying forward the aid your alumni received when they were in college is a powerful case for support. But you need to do more to convince your graduated members to become loyal, long-term donors. Let's explore how to reignite your alumni's passion for philanthropy and, in the process, fortify your familial relationships with your brothers and sisters.
1. Appeal to your alumni's emotions
Appealing to your donors' emotions and sense of moral responsibility is an essential fundraising tactic. As a fraternity or sorority leader, you're in a unique position to conjure powerful emotional memories all of your alumni share: their time spent with your chapter.
One of the best ways you can inspire alumni support is with the "pay it forward" case for support. They might not have known it at the time, but your brothers' and sisters' experiences were also fueled by alumni giving.
When communicating with your prospects, reference any chapter traditions or shared experiences your alumni have with current members. Then, tell your alumni that these traditions are fueled by their support, just as when they were in school. To boost your claims, take quotes from your active members about how much their gifts mean to them and how they shape their college experiences. Donors respond well to appeals they can relate to, so evoking a shared memory will tug at their heartstrings.
2. Segment your communication
While appealing to shared experiences is an essential fundraising strategy, your alumni community isn't a monolith. It's also helpful to align your asks with specific groups of alumni for a more personalized approach. Create several alumni segments based on demographics such as:
Graduation year
Major
Existing relationship with your chapter
Role within the chapter
Preferred mode of communication
According to NPOInfo, your segmentation strategy will only work if you keep accurate and organized alumni data. Start by sending out surveys to alumni that sort them into a segment. Then, keep the data in your CRM and update it when necessary. It might take time to build out a comprehensive dataset, but you'll have a richer and more customized segmentation strategy.
Once you've collected your data and determined your segments, craft messages that align with each group's preferences and interests. Remember to use multiple forms of communication to reach out to your alumni, such as email, letters, phone calls, and text messages.
3. Enlist the help of your current members
While your chapter's leadership team spearheads your fundraisers, they shouldn't be the only ones contributing to your efforts. Rally your active members to pitch in by offering easy ways to participate. You might make fundraising participation part of their philanthropic responsibilities to your chapter. Or, you can offer perks for joining in, such as free meals or branded merchandise.
Once you've rallied your active members, assign them roles based on their skills, interests, and availability. Some ways they could help out include:
Running a fundraising booth at a reunion
Writing and sending fundraising letters
Helping operate fundraising events
Posting fundraising appeals and event promotions on social media
Including your current members in alumni outreach is only an effective strategy if you stay organized. According to OmegaFi, sorority and fraternity management software is the best way to keep your members on the same page. It allows you to send messages to your chapter about their responsibilities in executing upcoming events.
4. Offer numerous ways to give
The best way to capture the most potential givers is to offer numerous ways to contribute. For instance, a recently graduated brother or sister might not have the funds to donate right now, but they can give their time as a volunteer for your next philanthropy event. Here are some alternative giving options to offer to your alumni:
Volunteering
Donating in-kind gifts
Providing pro bono services
Setting up a planned gift
Donating non-cash assets like stocks
Highlight these other ways to give on your fundraising materials so you can capture as much support as possible for your chapter.
5. Educate them about matching gifts
Billions in matching gift revenue go unclaimed each year. This is mainly due to donors' lack of knowledge of their employees' matching gift programs. But once a donor knows their gift can be matched, 84% of them are more likely to give. Thus, your nonprofit has a vested interest in educating your alumni about matching gifts and facilitating the giving process for them.
Using a powerful and user-friendly matching gift software solution is the best way to boost your matching gift rate. This software should be able to integrate with your online donation form so your donors can easily check if their company matches gifts while they're giving. The best software options are those with the auto-submission capability, which allows your alumni to check their company's matching gift policy and submit the request at the same time. Ensure you're always mentioning matching gift opportunities to your alumni during fundraisers so they're more likely to contribute to your chapter.
6. Take their feedback into account
Your alumni outreach efforts are more likely to be effective if you tailor them to your alumni's preferences. The best way to do this is by asking them directly about their opinions on various topics, such as:
Preferred mode of communication
Event format (in-person, hybrid, or fully remote)
Event theme/type of events desired in the future
Fundraising area of focus
Type of giving (volunteering, in-kind gifts, or monetary gifts)
Interest in future involvement (such as being on a panel or joining the board of your alumni association)
Send surveys throughout the year to gauge your alumni's interest in these areas. The best time to send out surveys is right after a fundraising event so their feedback is fresh. Then, work with your leaders to determine any patterns in the data and which changes are the most feasible.
7. Say thank you
Once your alumni have participated in fundraising events and campaigns, don't cease communications yet. Always thank your alumni for any type of engagement, whether that's filling out a feedback survey, donating, or volunteering. Sending thank you letters is a simple yet powerful way to make your alumni feel valued.
You don't have to write a novel for each alumni recipient, either. Use a letter template for the body of your letter. For your larger donors, consider including a handwritten component on the letter thanking them personally for their support. This customized outreach shows your alumni that you're committed to your relationship and that you put in extra work to recognize them.
Wrapping Up
Ultimately, your alumni want to see your chapter succeed. Showing them how they can help and displaying your appreciation when they do are essential to deepening your relationships with them. As long as you put effort into stewarding your alumni, you'll turn them into passionate donors in no time!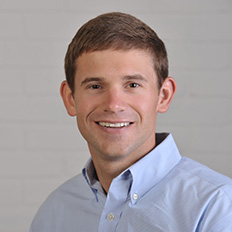 Author: Mathew Tooker
Mathew Tooker is an expert in sales forecasting, analytics, goal-setting, client growth, and business development. With experience serving the Greek life community, nonprofits, and other member-based associations, Mathew is dedicated to providing tremendous value to his clients.
When he's not moving organizations forward, you can find him on the golf course, spending time with his two dogs, Reagan and Teddy, running marathons, and watching the Atlanta Braves. He's also a graduate of Auburn University and a part-time MBA student at Florida State University.
https://www.fundraisingletters.org/wp-content/uploads/OmegaFi-Fundraising_Letters-How_to_Transform_Your_Alumni_Into_Loyal_Long-Term_Donors-feature_50-scaled-e1674764147418.jpeg
1324
2560
Contributor
https://www.fundraisingletters.org/wp-content/uploads/Fundraising-Letters-by-NXUnite-eCardWidget-logo_New-Crop.svg
Contributor
2023-01-26 20:19:19
2023-03-15 14:04:47
How to Transform Your Alumni Into Long-Term Supporters