Recognizing Your Org's Supporters Using Your Website: 4 Tips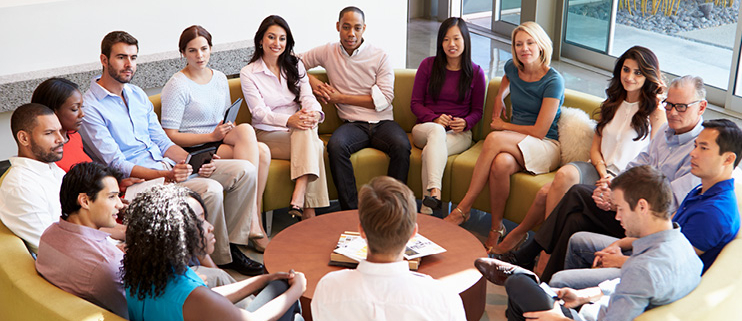 As a nonprofit professional, you know how easy it is to get caught up in fundraising numbers, whether you've spent hours working to secure one major gift or months trying to reach a campaign goal. Of course, the financial well-being of your organization is critically important, but sometimes, well-intentioned nonprofits can fall into the trap of focusing so much on dollars and cents that they neglect important relationship-building opportunities.
The good news is that there are many simple ways to strengthen relationships with your supporters, including using your website. Use your website to recognize your organization's supporters and thank them for how they've contributed to your cause. Doing so will not only make your donors, volunteers, and sponsors feel great about their contributions so far, but will also help transform them into lifelong supporters as your recognition efforts encourage further involvement.
If you're not sure where to start, don't worry. We've got you covered with these four quick tips for recognizing your supporters on your website:
Even organizations with the best websites can struggle to know where to begin when it comes to using their sites as a recognition tool. But with a little guidance, you'll soon be well on your way to fostering long-lasting relationships with the people who want to see your mission succeed. Let's dive in!
1. Create a virtual donor wall.
You've likely heard of a physical donor wall being used as a recognition tool (or your organization may have constructed its own!), but virtual donor walls are a little different. These donor "walls" are available to view on your nonprofit's website and feature the names of your organization's donors. And, with the virtual format, it comes with the following benefits:
Affordable for organizations of all sizes to create
Easy to update
Can be used for online marketing efforts
Can easily feature your nonprofit's branding
To create a virtual donor wall, set up a new page on your website that includes a short introduction thanking donors for their contributions and links to your donation page to encourage additional gifts. Below this introduction, list your donors' names. This page could be live in a Support or Ways to Give section on your website or be a floating page.
You may be wondering, "Who should I feature on my virtual donor wall?" Traditionally, donor walls are used to honor donors who give major contributions, such as loyal board members or donors who give to a capital campaign. However, with the flexibility and affordability of a virtual donor wall, you can feature anyone you'd like on your wall. You could even divide your donor wall page into sections based on different tiers or donation size ranges.
However, some donors may not want to be recognized for their contributions in such a public and visible way. Make sure that you ask permission before including an individual's name on the virtual donor wall!
2. Spotlight volunteer contributions on your blog.
Your blog can be a powerful tool for giving shout-outs to your supporters, especially your volunteers! You can spotlight individual volunteers or your entire program, whatever you feel would resonate most with your audience.
Here are some content ideas you can include in volunteer recognition blog posts that will really help them pop:
Interviews: Make your volunteers' voices heard through your blog posts by interviewing them. For example, you might interview the volunteer who's been working with your organization the longest. Not only would their story send a great message to the volunteer about how much you appreciate their efforts, but it would also inspire other volunteers to keep up their great work.
Quick Metrics: You may want to report to your community on the effectiveness of your volunteer program using numbers, like the number of volunteer hours that have been logged over the last six months, the number of students your volunteers have tutored, or the weight of the clothing they collected at your recent clothing drive. Go the extra mile in sharing these metrics by communicating them visually through infographics or graphs.
Event Recaps: If you have an event that is powered by your volunteers, consider recapping it on your blog. Detail the types of roles and responsibilities they took on and explain how their work made your event possible.
You can bring any of these types of blog posts to life by incorporating high-quality photos of your volunteer(s). Pictures are a great way to show what your volunteers look like in action and can be a useful tool for capturing the memories made in your volunteer program. You can incorporate images into the body of your blog posts or post entire galleries. Whatever your vision is, remember to ask your volunteers for permission to take and share photos before doing so.
3. Include sponsor information on your site.
Your nonprofit likely thanks its corporate sponsors in a variety of ways, whether you include their logos on your volunteer t-shirts or thank them by name during your events. But you can also take your sponsor appreciation strategy up a notch by including your sponsors' information on your website.
For example, you might create a dedicated "Sponsors" or "Community Partners" page on your site that includes information like:
Brand names
Logos
Website links
Sponsorship tier
You might also write a paragraph or two about how each sponsor has contributed to your cause and what makes your partnership with them unique and valuable.
Additionally, a little extra free advertising can go a long way in showing sponsors your gratitude. Consider incorporating advertisements for your sponsors into your written content or creating pop-ups on certain pages that lead to your sponsors' websites.
4. Add social media sharing buttons on your website.
According to Cornershop Creative's nonprofit web design guide, it's best practice to incorporate social sharing buttons onto your organization's website. By doing so, you can encourage your supporters—whether they're donors, volunteers, or sponsors—to share the recognition they receive on your website with their personal networks.
When your supporters share your virtual donor wall, volunteer-focused blog posts, or sponsor-specific content, they'll get a boost from their family, friends, and colleagues that like and comment on the post, further reinforcing the value of their contributions to your nonprofit. They may even inspire others to join them in their work to support your nonprofit's cause!
---
Your nonprofit's website can be a great place to recognize your supporters and support the work you're already doing to strengthen relationships with them. Use these tips to get started with turning your website into a recognition tool, but to take things to the next level, consider working with a nonprofit web design company like Cornershop Creative to give your efforts an edge. You've got this!
https://www.fundraisingletters.org/wp-content/uploads/Cornershop-Creative-DRG-Group-Recognizing-Your-Orgs-Supporters-Using-Your-Website-4-Tips_feature_onlu-stock-photo.jpg
419
742
Rafi
https://www.fundraisingletters.org/wp-content/uploads/Untitled-design-3-300x138.png
Rafi
2023-05-22 12:29:28
2023-05-22 12:29:56
Recognizing Your Org's Supporters Using Your Website: 4 Tips